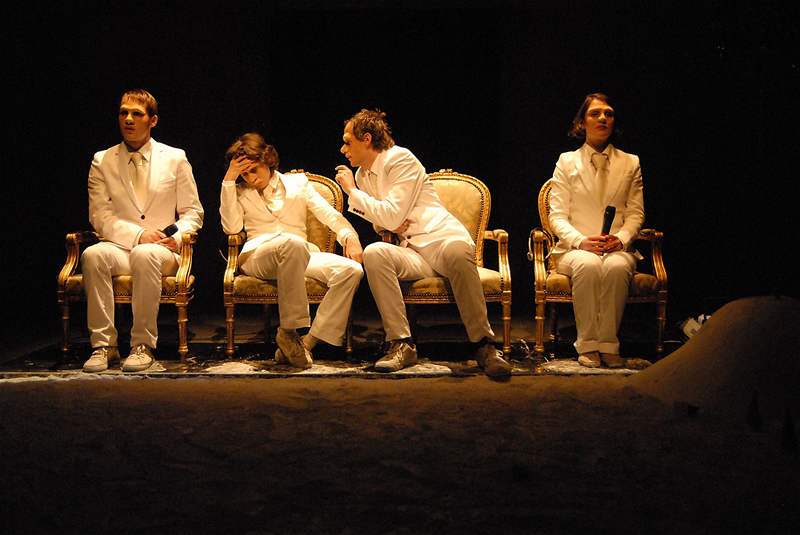 two really amazing parformences i saw in recent week.
::
small death
:: by ::
skutr
::
dance performence about the small intimate moment
when woman meet man
and whole universe blow up
and nothing elese exists
just them two.
and ::
euroeans
:: in
NoD
it's called performence about the doom of european civilization.
performence based on play with words
reflecting contemporary political issues.
i will repeat my visit on both performences as soon as possible...
at the end: look at
this photo
doesn't it resambles you something?
sun
sea
summer